Back Bay Chorale offers "The Complete Chorister"
For Fall 2020, the Back Bay Chorale is offering not performances but instead an innovative weekly opportunity for BBC audience members and friends to learn more about choral music and the community we create through our song. Led by Artistic Director Scott Allen Jarrett and Associate Conductor Katherine Chan, and joined by a distinguished panel of guests from across the globe, the sessions will offer weekly group singing, explore topics about and around the music we sing, and highlight other singing communities as we seek to better understand our own.
The Complete Chorister's Fall Session will take place via Zoom on 13 Monday evenings 7 to 9 p.m from September 14 through December 14 (no session on November 23). Registration is now open to the public. Cost is $150 for the Fall session, and a "Choral Passport" of 4 sessoons isavailable for $60.
For more information, and to register, see bbcboston.org/completechorister.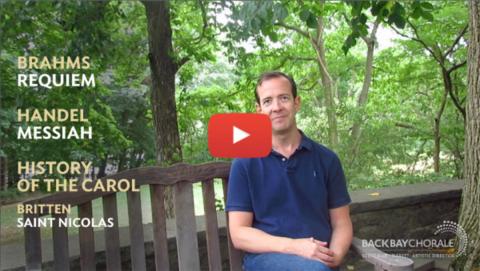 Effective date:
Wednesday, September 2, 2020

to

Monday, December 14, 2020