Ann Howard Jones: 2015 Lifetime Achievement Award Recipient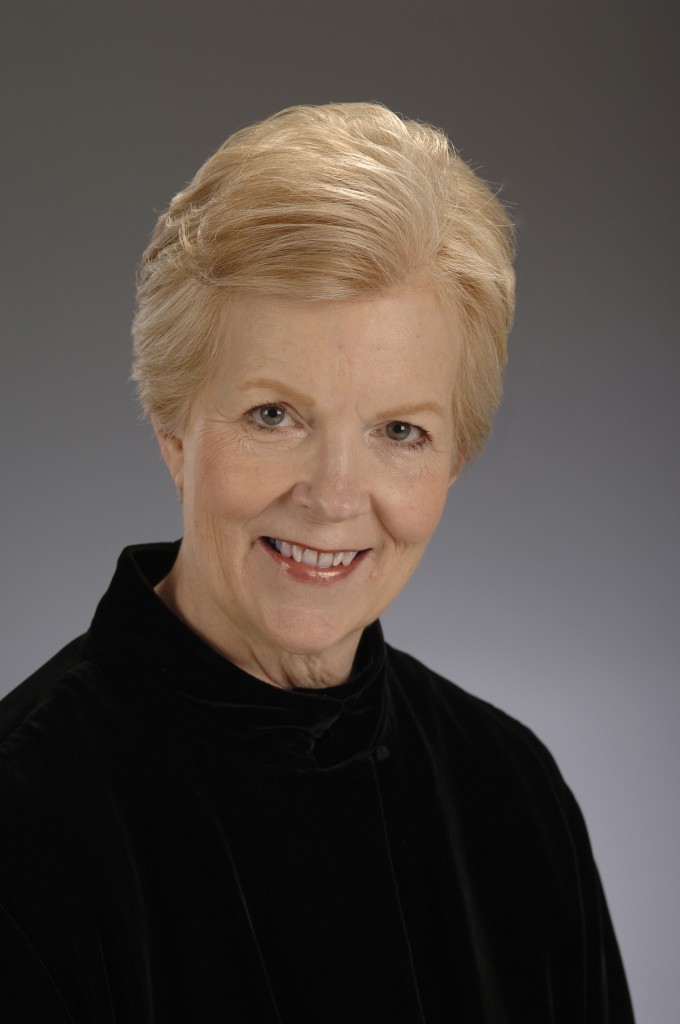 Dr. Ann Howard Jones, 2015 recipient of the Alfred Nash Patterson Lifetime Achievement Award, is Professor Emerita of Music at Boston University, where she served for 24 years before her retirement this year. At Boston University, she was director of choral activities, conducted the Symphonic and Chamber Choruses, supervised conducting students in the Concert Chorus and the Women's Chorale, taught graduate choral conducting, and administered the M.M. and D.M.A. programs in Choral Conducting. Dr. Jones was also the conductor of the B.U. Tanglewood Institute Young Artists' Vocal Program Chorus, an auditioned ensemble of high school singers who rehearse and perform at Tanglewood in the summer.
Recognized as a distinguished clinician, adjudicator, teacher and conductor, she has led many all-state and regional choruses, workshops and masterclasses in the U.S., Europe, South America, Canada and Asia. She has conducted over 20 All-State choruses. Dr. Jones has been invited to teach and conduct at colleges, universities and conservatories nationwide, and has led conducting masterclasses for the American Guild of Organists, ACDA, MENC, and Chorus America.
From 1984 to 1998, Dr. Jones was the assistant conductor to the late Robert Shaw and the Atlanta Symphony choruses, where she was the assistant conductor for choruses, sang in the alto section, assisted with the Robert Shaw Chamber Singers and helped to organize the Robert Shaw Institute. She sang and recorded with the Festival Singers both in France and in the U.S. After Shaw's death in 1999, Jones was invited to conduct the Robert Shaw Tribute Singers for the American Choral Directors Association conferences in San Antonio and Orlando.
Jones has traveled with a group of Boston University graduate students to Padua and Venice, Italy, and to Oslo and Bergen, Norway, to perform and to study. In 2009, the graduate conducting students joined Jones at the national convention of ACDA in Oklahoma City, where she was invited to prepare and conduct the world premiere of a work by Dominick Argento. The conductors sang in the chorus and assisted in the preparations for the performance.
According to Richard Cornell, professor of music and interim director of the Boston University School of Music, Dr. Jones is "a national force for choral art. With regular annual concerts in Symphony Hall, she has brought the experience of great choral music to thousands. At the School of Music Professor Jones established one of the finest graduate choral conducting programs anywhere and trained a new generation of brilliant conductors, many of whom now hold important academic or professional positions. The work of that new generation of choral directors now extends her legacy."
Ann Howard Jones is a native of Iowa, and her degrees are from the University of Iowa.