Johanna Hill Simpson named 2017 recipient of the Choral Arts New England Lifetime Achievement Award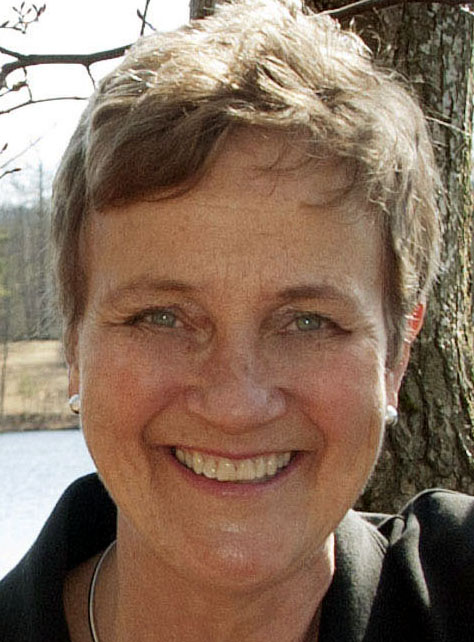 Johanna "Jody" Hill Simpson founded and, for 16 years, directed the PALS Children's Chorus (now known as VOICES Boston), and more recently founded and is Artistic Director of Music on Norway Pond, in Hancock, NH.  Her thirty-five years of dedication to the choral arts in New England have created an extraordinary legacy of choral excellence for singers of all ages and continue to produce some of New England's most compelling and memorable musical experiences for participants and audiences alike.
The Lifetime Achievement Award was presented at a ceremony and reception on Sunday, October 22, 2017, where Choral Arts New England also presented the Alfred Nash Paterson Grant Award to eleven choruses from the six New England states.  The ceremony was held at First Parish in Brookline.Jody Hill Simpson is well known to local, national, and international audiences as the founder and director of the renowned PALS Children's Chorus (now VOICES Boston), which during her tenure as director earned a reputation as one of the finest youth ensembles in the country. From very modest beginnings in 1990, the PALS Children's Chorus grew to become a key collaborator with the Boston Symphony Orchestra and the Boston Pops, Cantata Singers, Boston Lyric Opera, Boston Early Music Festival, and other orchestras in Boston, New York, Washington DC, and at Tanglewood. Simpson's PALS chorus performed with such artists as Seiji Ozawa, James Levine, Yo Yo Ma, Henri Dutilleux, Tan Dun, Raphael Frubeck DeBurgos, James Conlon, Marek Janowski, Tod Machover, David Hoose, Keith Lockart, and even Nathan Lane and Celine Dion. 
Since moving to New Hampshire in 2006, Simpson has catalyzed the growth of another extraordinary musical community. She founded Music on Norway Pond, which presents a high quality and affordable concert series, often in conjunction with the New England Conservatory.  She conducts the Norway Pond Festival Singers, a chorus of 30-50 men and women, and the Junior Minstrels, a non-auditioned group of children between age 6 and 13, which made its Tanglewood debut last summer, singing Carl Orff's Carmina Burana with the Boston Symphony. This past summer, three of her young singers performed Henri Dutilleux's The Shadows of Time with the Tanglewood Music Center Orchestra, the fourth set of children she has trained for this piece, including the world premiere twenty years ago. 
Simpson has commissioned and premiered an impressive list of new works, including Mehmet Sanlikol's Ergenekon, Howard Frazin's Voice of Isaac, Bret Silverman's Tree of Life, William Cutter's Awake the Dawn, and Megan Henderson's The Police Log.
Jody Hill Simpson and her husband Rick, an accomplished tenor, live in Hancock, New Hampshire, on Norway Pond, with their standard poodles, Pearl and May and their cat, Goldie. 
Choral Arts New England was formed in 1980 as a memorial to Alfred Nash "Bud" Patterson, the founder of Boston's Chorus pro Musica and an inspiring cultural leader, mentor and model for singers, conductors and composers.  The Lifetime Achievement Award has been presented annually since 1994 to individuals who have made exceptional contributions to choral singing and its culture within New England.  Past recipients include Joshua Jacobson, Ann Howard Jones, Gerald Mack, E. Wayne Abercrombie, Sonja Dahlgren Pryor, John Oliver, Jameson Marvin, Richard Coffey, David Hoose, Craig Smith, Robert De Cormier, Donald Teeters, Alice Parker and Lorna Cooke DeVaron. 
Effective date:
Wednesday, August 9, 2017