Richard Coffey: 2009 Lifetime Achievement Award Recipient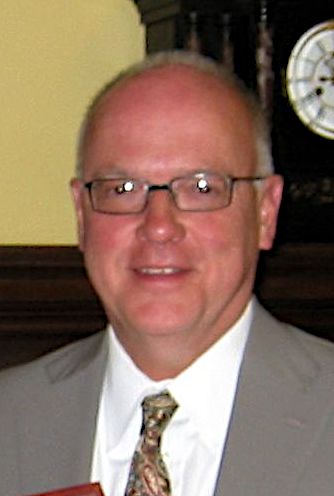 This year Choral Arts New England honors Richard Coffey for his exceptional service to choral music and to the New England choral community.  The award was presented by former Choral Arts New England Chair Peter Pulsifer in a ceremony on Sunday, October 18, 2009, at Center Church in Hartford, Conn.
Richard Coffey, 2009 recipient of the Alfred Nash Patterson Lifetime Achievement Award, is founder and Artistic Director of CONCORA, a professional ensemble he founded in 1974 and which is celebrating its 35th anniversary this year. Leading a professional choral ensemble of over 50 members that continues to flourish after such a time is a rare and remarkable achievement in itself.
CONCORA performs a comprehensive choral repertoire year-round throughout southern New England both in its own subscription concerts and in collaboration with area orchestras, schools, and colleges. It has released eight compact discs, including one of Bach motets, a sacred sampler, and a collection of the choral works of Ned Rorem.
Mr. Coffey has given CONCORA strong community roots. It engages the community through frequent open sings, through joining with non-professional singers for performances of large-scale choral works, through its outreach groups such as CONCORA-to-Go, and by direct educational programs. These efforts involve singers of all ages, including high school and college students and adults, and also bring choral singing into the region's elementary schools and public libraries. CONCORA has been called "the nucleus of choral music in Connecticut:" its outstanding performances show audiences the beauty of choral music, and its members share their abilities as choir directors, teachers and soloists throughout the area.
In addition to CONCORA, Richard Coffey has served since April 2005 as Music Director of The Hartford Chorale, the principal chorus performing with the Hartford Symphony Orchestra. In his long and active career, he has prepared choruses for many orchestras and festivals including Orchestra New England, the Springfield (Mass.) Symphony, the Bard Music Festival, and the Harkness Summer Music Festival. He was chorusmaster for the Connecticut Opera Association from 1988 until 1993. He has also served on the faculties of Hartt School, University of Hartford, SummerTerm at Central Connecticut State University, President's College of the University of Hartford, the Colby Church Music Institute in Maine and the University of Connecticut at Storrs.
Richard Coffey is Organist and Minister of Music of the South Church of New Britain, where he conducts a choir of professional and amateur singers and serves as Artistic Director of its Music Series, which annually presents concerts by visiting artists.
Mr. Coffey also gives generously to the music community. He has served on the boards of directors of the New Britain Symphony, the Hartford Chapter, American Guild of Organists, and Chorus America. He also serves region-wide as adjudicator and clinician for keyboard and choral competitions and festivals.
Mr. Coffey holds degrees in music from the University of North Carolina at Greensboro and the School of Sacred Music of New York's Union Theological Seminary. He was awarded France's "premier prix" in organ performance, following studies with organist Marie-Claire Alain in 1979. In 1992, he was named Choral Director of the Year by the Connecticut Chapter of the American Choral Directors Association.
Alfred Nash Patterson
LIFETIME ACHIEVEMENT AWARD for 2009
presented to RICHARD COFFEY
in honor of his exceptional contributions to the choral arts.

For over 35 years of inspiring both singers and audiences through choral music at the highest level;

For engaging community members at all levels and of all ages in singing great works, old and new;

For creating and fostering a community of choral singers who enrich the larger community through their teaching and leadership;

For continuing activities to educate, encourage, and promote the choral arts in Connecticut and throughout New England.